For a long time, the inhabitants of the archipelago lit bonfires or signal fires at selected heights along the coast; it was a well-developed ancient signalling system. Today there is a relatively well-functioning data, fibre and mobile network in the archipelago, but parts of the outermost archipelago are still struggling with deficiencies in the communication network. On Utö, far out on the strip of sea where the military has had a base for decades, the network connections have always been good in comparison with the rest of the archipelago. 
The archipelago has been the centre of a world where much communication took place across the seas, because the roads were inefficient. The sea has affected the lives of the inhabitants of the archipelago in many ways. They have planned their journeys according to weather, wind and thawing periods. To maintain an adequate level of service for both residents of and visitors to the biosphere reserve, a large variety of ferries is required. The inhabitants of the archipelago depend on them to get to work, health care and school.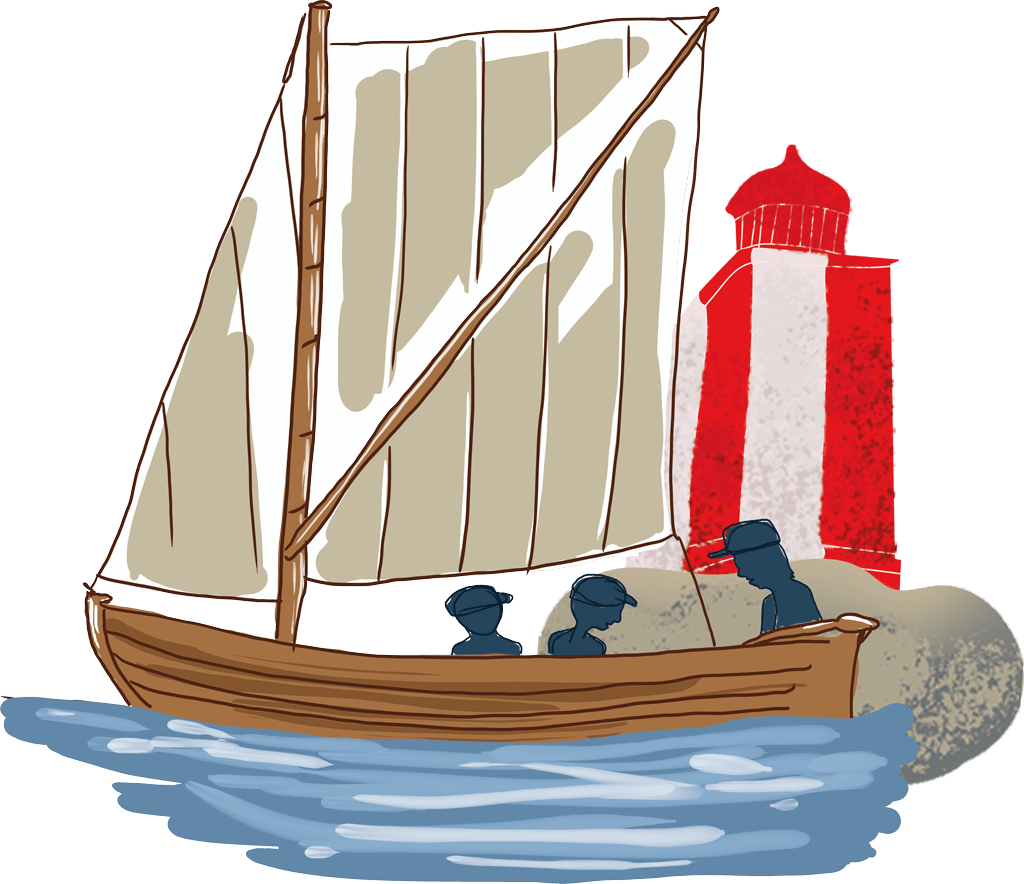 The yellow road ferries are part of the road network. The shortest ferry pass of 169 metres is in Kivimo in Houtskär, while the longest is a 9.5-kilometre route from Korpo to Houtskär. The commuter ferries transport passengers and goods between the islands in the biosphere reserve—the longest route of 4 hours is the route to Utö. Some of the ferries and roads are privately owned, and the residents partly cover the costs of maintenance and staff themselves. There are also taxi boats, which transport both people and goods for a fee. 
In the biosphere reserve, there are 15 road ferry routes and 11 commuter ferry routes. From a European perspective, it is unique that the state-owned ferries in Finland are free for passengers. 
Can you balance like this?
Did you know? Viking Line began its operations in 1959 with traffic from Galtby in Korpo to Gräddö in Sweden with the ship SS Viking, built in 1924. The ship took 900 passengers and 85 cars. 
Finferries manages commuter ferry and other ferry traffic in Finland on over 40 routes. Most of the road ferries operate according to a timetable, while the smaller ferries operate as needed, except during staff breaks.